Kate is a joy to work with. Her recommendation on pricing was spot on. We received an offer on the first day and completed the sale weeks earlier than I expected. Kate kept track of all of the moving pieces so that the process was easy for us.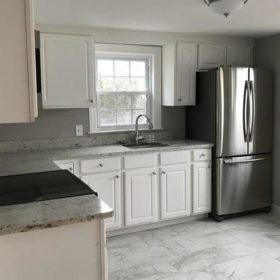 I'm fairly certain Kate was sent from the future to help people buy houses. And I am so grateful for all the time, effort, and expertise she brought to our home-buying process. Kate went above and beyond for us, helping my husband and I explore the Boston suburbs until we found our dream home in Norwood—and this was after we decided to completely shift gears from buying a multi-family in Malden! She's incredibly responsive yet patient, enthusiastic yet realistic, with an eagle eye for "good bones" houses and a deep knowledge of the Boston real estate market that will blow you away. But most of all, Kate makes you feel like you truly have someone in your corner during this life-changing process. You will be glad you worked with her.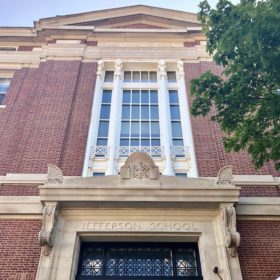 Kate is everything I've ever wanted in a real estate agent.
My partner and I started the process of looking for a home earlier this year. Kate explained how the process would normally go and even informed us of bumps that could occur along the way. For each open house she was attentive and discussed her concerns about some of the places we visited. Each bid we put in she explained the standard process that would occur in each situation.
On the home we finally purchased, there were complications due to a lack of organization on the part of the seller and his team. They threw us lots of curve balls, and with each one Kate explained to us a range of options to respond. Kate's ability to read a situation led to our closing actually occurring and she single-handedly made the closing go smoothly. She was so responsive, more so than I had ever expected and kept us in the loop the entire time, responded to every paranoid message I sent and kept a great attitude the entire time. Without Kate's help I doubt we would now be living in our home.
I didn't realize the difference a real estate agent could make and after seeing the sellers representative and going through this process with Kate by our side, I can't imagine going through it alone. When I do I'm for sure going to contact Kate again.
We had no idea what to expect as first time home-buyers and weren't sure who we could trust with our shared vision of home ownership. I can whole-heartedly say that hiring Kate Ziegler was the best choice we made–possibly more integral to our success than any other decision we made along the way…and if you are considering buying a home, you know how many choices you have to make!
Here is what I have to say about Kate: She was informed, immediately personable, and so skilled at her job, that the entire process felt easy. She was not only knowledgable about the real estate side of things, but her investment/home improvement experience gave us an obvious advantage as prospective buyers; i.e. she gave us a heads up on inspection contingencies which allowed us to make better decisions earlier in the process and to advocate for property issues we might have missed otherwise. Lastly, Kate was a genuine pleasure to work with. Egalitarian and committed to our shared goals from the very first meeting–my partner and I felt confident navigating the process knowing Kate was on our team.
Kate was fantastic, and made me feel held through this entire process. She was always available to answer my questions when I had them (and I had many), and her knowledge of old homes and construction was invaluable as she was able to identify areas that might be of concern or point out features that were really wonderful. She was especially lovely for me as someone buying a home by myself for the first time, making me feel like I had someone in my corner.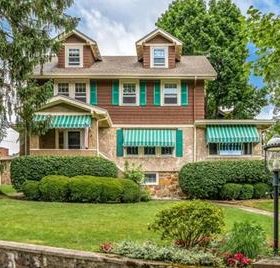 Kate was an exceptional agent for us as we bought our first home last month! She was incredibly professional, knowledgable, and a joy to work with.
We especially appreciated that she brought a background in design and construction and could give great input on the quirks of old houses. Kate was also a pro at dealing with the negotiations and finicky sellers' agents, and her instincts on pricing were spot on.
Finally, Kate was supportive and super patient throughout our search. We are lucky that we found Kate and would definitely work with her again!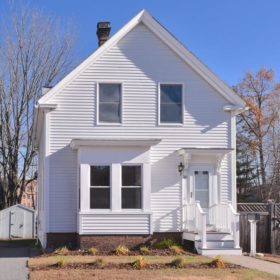 I worked with Kate Ziegler twice: once a few years ago when I was looking to buy a condo as a single lady, and more recently when my now husband and I decided to buy a house. I cannot recommend her enough – the home buying process can be super daunting; but both times Kate took the time to attend open houses with me, explain the process, and provide an objective and honest perspective. Her professionalism, extensive knowledge in construction/home repairs, and experience as a landlord make her a one of a kind agent. Working with her made us feel confident and knowledgeable during what could otherwise be a very stressful time. From the get go Kate was incredible – she set us up with an excellent lender, scheduled private showings, and pointed out potential home issues we should be looking for at open houses (basements and roofs!). Once our offer was accepted, she seamlessly connected us with an excellent attorney, as well as a very reputable home inspector- both of whom were great to work with. I cannot recommend Kate enough- her knowledge is second to none and she could not have been easier to work with. She helped make buying our first home painless – you can put your trust in Kate Ziegler!
PS She even followed up with a hand-written "congratulations – you're a homeowner!" card and a checklist of things we might need in the new home. You can't go wrong working with Kate.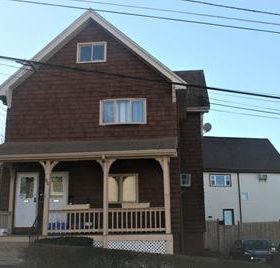 I am now a first-time home owner, all because of Kate! Through her meticulous scrutiny and insightful guidance, I was able to discover, assess, and make a successful offer on my first home in Malden. She had an eye for what things I should be worried about that others wouldn't notice, what things I shouldn't be worried about that other people get distracted by, what price I should be offering, and gave me candid feedback as to what she thought of the neighborhood, house itself, and situation as a whole.
For multi-families, she has a lot of great insight on what it means to be a good landlord, and also what it means to fix the smaller stuff (and some of the larger stuff) on your own. I highly recommend her as a real estate agent. It's been over 6 months now, and not a day has gone by that I ever regretted my decision to purchase. Thank you Kate!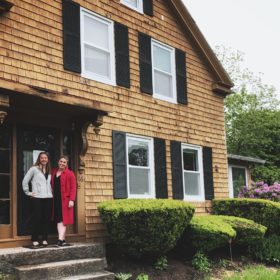 Kate is a fantastic realtor and was an invaluable resource throughout our first-time home buying process! As new home buyers, we were initially all over the map in terms of property type and location-from multis and fixer-uppers to newly renovated homes Kate patiently walked us through all our options and helped determine what area, price point, and property would be a good fit for us. She made herself available to meet with us at many properties, some of which were older homes that needed extensive work. Her insight, knowledge, and expertise in fixer-uppers was helpful beyond words. She was reliable, responsive, efficient, and went above and beyond in all areas as well as during the negotiation process to secure our home. She has a great network of contacts from mortgage lenders to inspectors which made moving quickly on offers much more manageable and helped us make multiple offers during a whirlwind time in the real estate market. We absolutely love our home and thoroughly enjoyed working with Kate.
If you're looking for an honest, intelligent, hard-working and personable realtor who wants the best for her clients you'll be in great hands with Kate Ziegler. Thank you for everything Kate!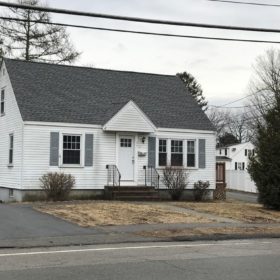 Having Kate on your team almost feels like cheating. Working with Kate, I knew that she had our best interests at heart. She was amazingly patient as my wife and I took over two years to finally find our dream home in Norwood, and she was with us through every step, countless open houses, and so many emails. Kate is equal parts knowledgeable, responsive, and capable. I can't imagine having anyone better on your team, and I recommend her to anyone even starting to think about their home buying journey.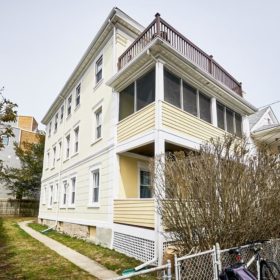 This was my first time buying a home and I'm extremely fortunate to have found Kate as an agent. Once I reached out to her, she immediately set up a meeting for the next morning. Ever since that introduction she was always available via text, phone, or email. She guided me through each step of the process with clear and thorough texts and e-mails. She was patient as we explored properties that in retrospect were more educational than viable. She maintained an even temperament throughout some of the challenges, which can be emotional for the buyer. As other reviews have noted, she connected me with excellent professionals such as a lender, inspector, and attorney. Furthermore, she continued to act as a constant liaison with those people once the introductions were made. Including, of course, the seller's agent and attorney. From my perspective, her knowledge of every aspect of home buying- from the real estate market to the infrastructure to the negotiation to the closing – is limitless. I would not hesitate to recommend her to anyone; it's that simple!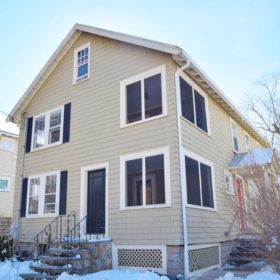 Without exaggeration, Kate is the real estate agent you dare to dream you might find. A friend of a friend recommended her to us and after we were brushed off by a team at another Boston-based real estate office, we decided to shoot her an email.
It was the single best decision we made during the  entire process of purchasing our first home. Kate is thorough, reliable, responsive, and on top of all of it she's delightful to be around. She was honest about what we could expect at every point of the process. Her background in roofing and familiarity with construction was an added bonus that helped us feel like we knew what we were getting into when we looked at older homes. In the extremely rare event that she wasn't sure about something, she did not hesitate to find someone with the relevant expertise to weigh in.
Our condo in JP is in a neighborhood we adore, that we never thought we could afford to buy in. We were dealing with special circumstances – most notably, we had to ensure the ability to modify our home for disability access. Kate helped us figure out the best options to meet our needs and still keep our offer attractive to the seller. She made us feel like her only clients, even though I'm sure we weren't. We cannot speak highly enough of her – thank you Kate!
Kate helped my wife and I into our first house. From the outset she went above and beyond to make the path forward easy. She didn't bolster unrealistic expectations, and she didn't try to talk us out of taking risks. Instead, she walked a professional, smart, and profitable middle path. On top of that, she was warm, friendly, engaging, and honest. I would sincerely recommend her to anyone looking to buy or sell a home. You'd have an honest realtor looking for the best outcome for her clients.
Kate is hands-down fantastic. Not only a genuinely great person, but extremely knowledgeable, hard working and committed as a real estate professional. We certainly did not make it easy on Kate – over a period of about 4 months, we viewed 40+ homes (we had 80+ on our shared spreadsheet) and bid unsuccessfully on 4, before we finally had an offer accepted. Kate was a champ throughout the entire process. I trust her as much as anyone to carefully evaluate a property and to weigh its pros/cons, potential issues, competitive landscape, and ultimately help arrive at an offer strategy.
It also doesn't hurt that I know Kate personally from college years, which means that I can attest to her incredible character. She will always put her client's best interest in mind, and I cannot emphasize how valuable it is to be able to have such solid trust in someone when making a home purchase.
Kate is the best. She is knowledgeable, courteous and has the patience of a saint. We worked with her for many years (I know, long time) trying to find our first home in the challenging market in Boston. We ended up finding our dream condo. She helped us navigate a very strange and stressful process with ease. We were able to close on our very first condo. I recommend Kate to anyone I know who is looking to buy or sell.
Our family had a frantic whirlwind of a home search and Kate held our hand the whole way. We are now moving into our new home and neighborhood in Roslindale and she's still helping out by sharing her many contacts with contractors in the the area. She even introduced us to our new neighbors across the street!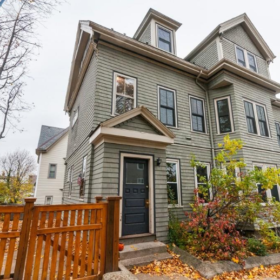 If you got the opportunity to work with Kate as your Buyer's Agent, you would be quite lucky. Not only did she get us into a fantastic property in a market that we were having a lot of trouble with, she did it quickly and made it feel easy.
Kate has the knowledge to help you find the home you want, and she has the experience to guide you and educate you as a buyer. Thanks Kate!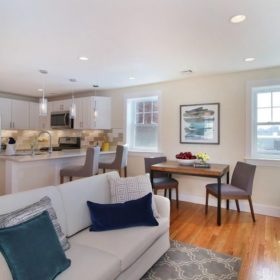 Kate is truly one of a kind. I've worked with her on two transactions and her honesty, professionalism, and responsiveness completely blew me away. She also knew a lot about construction / building structures and was able to point out key issues in helping me make my decision. I did not have a good experience with the lender and legal team I worked with and it was solely because of Kate's dedication and attention to detail that I was able to identify gaps in the process and be able to close on time. I've been recommending her services to friends and coworkers ever since!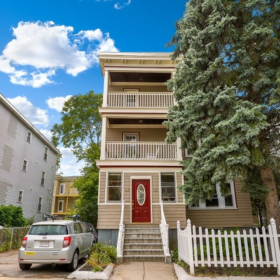 From her first email to the bottle of champagne at closing, Kate was warm, thorough, honest, clear, and more responsive than I could have imagined. We were making our first home purchase as a couple and it felt complicated and emotional – but with Kate's help, always do-able. I never thought we'd like and trust a realtor as much as we liked and trusted Kate. It was a profound pleasure to work with her and there's no way we'd own a home now without her. Thank you Kate!
Buying a home is supposed to be a very stressful and daunting process. Kate was so reliable, responsive, and intelligent that we always felt in good hands. Of course there were road blocks through the processes but having her there eased our minds.
Kate's knowledge of the area, the process, and even a bit about construction and maintenance helped us see things in properties we couldn't notice ourselves. Her connections to different banks, inspectors, and lawyers took the hassle out of shopping for services. On a personal note, Kate was just a nice person all around. I felt like I was going through this process with a friend.
Kate was great to work with! She was patient while we took our time in finding the perfect house. Once we found it, we knew we were in good hands with her and she helped us strategize our offer within our comfort zone. She keeps resources at her fingertips at all times and maintains strong relationships with people to get stuff done!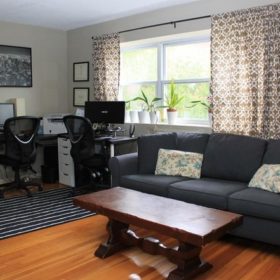 I found Kate after a terrible experience with a different realty agency – and thank goodness I found her! Kate was extremely responsive and professional, as well as very proactive in checking in and attending to the whole process of buying – from calming anxieties to the nuts and bolts of the  purchase.
I would highly recommend Kate to anyone looking, particularly as a first-time buyer.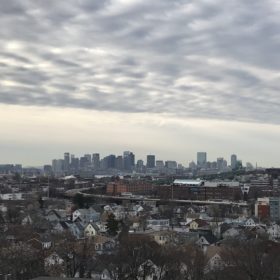 As a first time home buyer, the process whole process seemed daunting, if not down right intimidating, especially in this market. A mutual friend recommended Kate and put us in contact with each other. In our first meeting Kate gave me an outline of the home buying process, explained each step in detail, and answered all of my questions with great detail. Over the course of about a year my expectations and preferences fluctuated a great deal, along with my busy schedule, Kate was very patient and responsive throughout the whole process. She brings to the table a wealth of knowledge of not only the real estate market, but is very knowledgeable with construction and structural integrity. I moved in to my condo a few weeks ago and could not be happier with it. Much credit goes to Kate and the hard work she put in, I could not recommend her highly enough.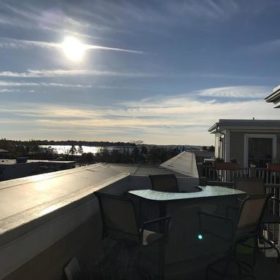 Kate helped us purchase our first home in East Boston. She simplified what would have been an overwhelming process otherwise. Her construction knowledge was impressive and incredibly helpful during the search. Her connections with other realtors, inspectors, brokers, and attorneys were so very helpful. We loved working with her and are incredibly appreciative of her help and guidance! Thank you, Kate!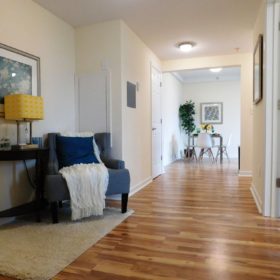 Kate recently helped us purchase our first home. From the beginning, she was excellent at explaining the process and what to expect at different steps. She promptly responded to all of our questions (big and small). Kate has a great knowledge of the general Boston area in addition the real estate  market and was able to give guidance on neighborhoods in addition to properties. She worked with all the other individuals involved very professionally and ensured that we were all on the same page.
One of the best things about working with Kate was how she understood the emotions behind purchasing our first home. We felt comfortable expressing concerns to her and she was quick to find answers, explain what was happening, and assure us that we were still on track. Being a first-time homebuyer is an emotional and stressful process and it was wonderful to have someone who understood those complexities.
We would highly recommend Kate to anyone looking to purchase a home.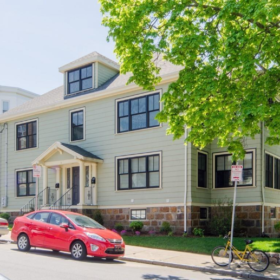 Kate recently helped my husband and I to close on our first home. I would highly recommend Kate as a real-estate agent to anyone. There was never a time when we felt like Kate was pushy or ill-informed about anything. As first time home buyers, we must have asked Kate thousands of  questions. She replied to each question promptly, articulately, and with considerable insight.
We were introduced to her by a colleague who had nothing but glowing things to say about her. After our initial meeting with Kate it was clear to both my husband and myself that we felt very comfortable with Kate and that she brought a wealth of knowledge about houses, construction, contracts, roofs, flood zones, furnaces, and historical and current knowledge of Boston and the housing market.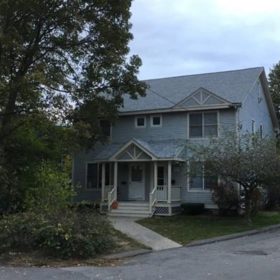 As first time home buyers the process seemed very daunting. Kate was wonderful in walking us through every step of the process. She was available for any questions and was present through each part of the transaction. I could not recommend Kate more.